CHUCK TATOR
PRESIDENT
Third generation owner of Tator's Garage, the oldest business in Lewisboro, established 1908. Tator's Garage provides consistently high quality and reliable repairs on all makes and models of cars and trucks.
It's rare to visit Chuck and not see an array of classic cars and Dodge Vipers; Chuck and his team are internationally-known experts on all facets of the Viper, so much so that Chuck is known to owners as the "Viper Wizard"!
Learn more about Tator's Garage by viewing this video.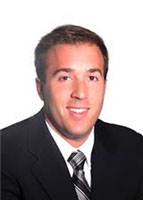 RICH GIACCIO
VICE PRESIDENT

SECRETARY
Merchant Account Partner at Purepayments.com
Purepayments has implemented numerous initiatives to internally help protect cardholder data. Purepayments is an experienced, trusted merchant service provider for all types and varieties of businesses. They can customize a solution that fits your needs. Clients vary in size from home based businesses and small startups to large global corporations.
Purepayments is dedicated to providing Value and Added Resellers and merchants with the best available merchant account technology and service, at the most cost-effective rates.
Purepayments is an experienced trusted merchant service provider for all types and varieties of businesses.
Rich grew up and resides to this day in Lewisboro.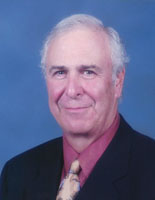 LESLIE SIMON
BOARD MEMBER
Practicing general/family dentist and attorney
37-year resident of Lewisboro
Former Town Councilman and Town Supervisor
Member, Lions Club
Soccer and baseball coach
Commandant, Goldens Bridge American Legion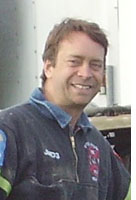 JAMES M. DODGE
BOARD MEMBER
President of Dodge & Associates, which provides technology support for small to Fortune 500 businesses
Lieutenant, Pound Ridge Fire Department
JANE DOVE
BOARD MEMBER
Jane is an independent journalist and publicist, working for newspapers, magazines and non-profit organizations and businesses in the tri-state area.

She writes articles for magazines on assignment from editors and produces a variety of materials for her other clients, including newsletters, brochures, annual reports, progress reports and press releases. Jane also produces direct mail and fund-raising appeals.

"I basically learned my trade as a writer as former Associate Director of Public Affairs at New York Medical College," she said.

Current clients include

Hersam-Acorn Newspapers
WAG Magazine
Generations Magazine
The Country Childrens Center
New Jersey Cystic Fibrosis
The Bridge Fund of New York and Westchester
The Pilates Greenhouse
Country Club Homes
Past clients have included other newspapers, several hospitals, the Visiting Nurse Association, Hospices in Westchester and Connecticut and Lions Clubs International
Jane is a long-time resident of South Salem.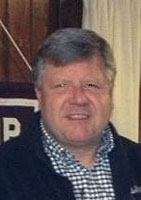 MIKE NOVAK
BOARD MEMBER
Proprietor of Cross River Wine Merchant.
Bought Cross River Wines, a failing store in 2004. The only wine & spirits store in Lewisboro that is owned by a Lewisboro resident.
Relocated the store September 2013 to "the corner", Route 35 & Route 121 North, the busiest intersection in Lewisboro.
Purchased and renovated, inside & out, a vacant former real estate office turning it into beautiful "country style" retail venue.
Married and living in Lewisboro since 1996 with 2 children in the Katonah-Lewisboro School District.
Member of the Lewisboro Lions
DR. LAWRENCE STERN
BOARD MEMBER
Doctor of Chiropractic, Wellness Facilitator, Speaker, Writer
Dr. Stern received his chiropractic degree from New York Chiropractic College in 1984. He received his Certificate in Sports Chiropractic in 1985. Dr. Stern has applied his knowledge of sports medicine by achieving success on the medical teams of both The World Maccabiah Games in Israel and the Olympic Games in Atlanta. He is certified in Network Spinal Analysis, which he has studied since 1996 and has recently received his Certification as a Corporate Wellness Provider.
Dr. Stern is focused on healing of body, mind, heart & soul. He has chosen the modality of Network Chiropractic because he believes that it is the most effective way to help people to heal from past trauma and to integrate these aspects of the self. Health and wellness, according to Stern, are the perfect expression of the body's natural processes. He now works as a Chiropractor and Wellness Facilitator at Stern Wellness Center in Cross River, New York.
DrLarry@SternWellnessCenter.com
(914) 763-8000